Spring is in full swing and homeowners all over DFW are starting to spend more time in their outdoor spaces, but if your patio spaces aren't up to par, what can be done to utilize your outdoor space better? Aside from little vampirous insects that occasionally crash the party, another buzz-kill is having guests over with no place to sit! After all, who wants to just stand around in someone's backyard for a few hours? This is not exactly the kind of party we'd want to attend nor you either. Check out these must-have hardscapes ideas from the Dallas Landscape Construction experts at Keane Landscaping. if you're looking to turn your property into a more inviting environment. Place like this, others can't wait to spend time in.
Must-Have Hardscapes Ideas in Dallas, Tx
Natural Stone Fireplace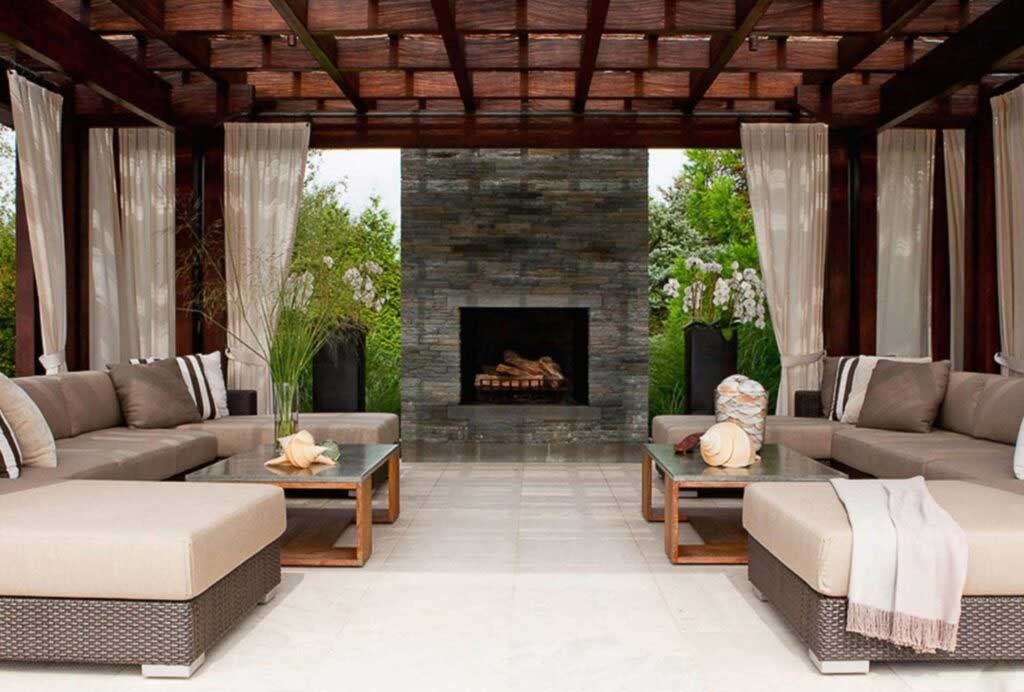 A natural stone fireplace has been a staple amongst civilizations around the world for thousands of years that brings communities together and provides warmth and functionality in everyday living. It's no wonder that this happens to be one of our top requested hardscapes every year! An outdoor fireplace can be used all year long from chilly winter nights sitting around the fire with friends, to creating the perfect outdoor ambiance on summer nights spent on the patio.
Outdoor Kitchen: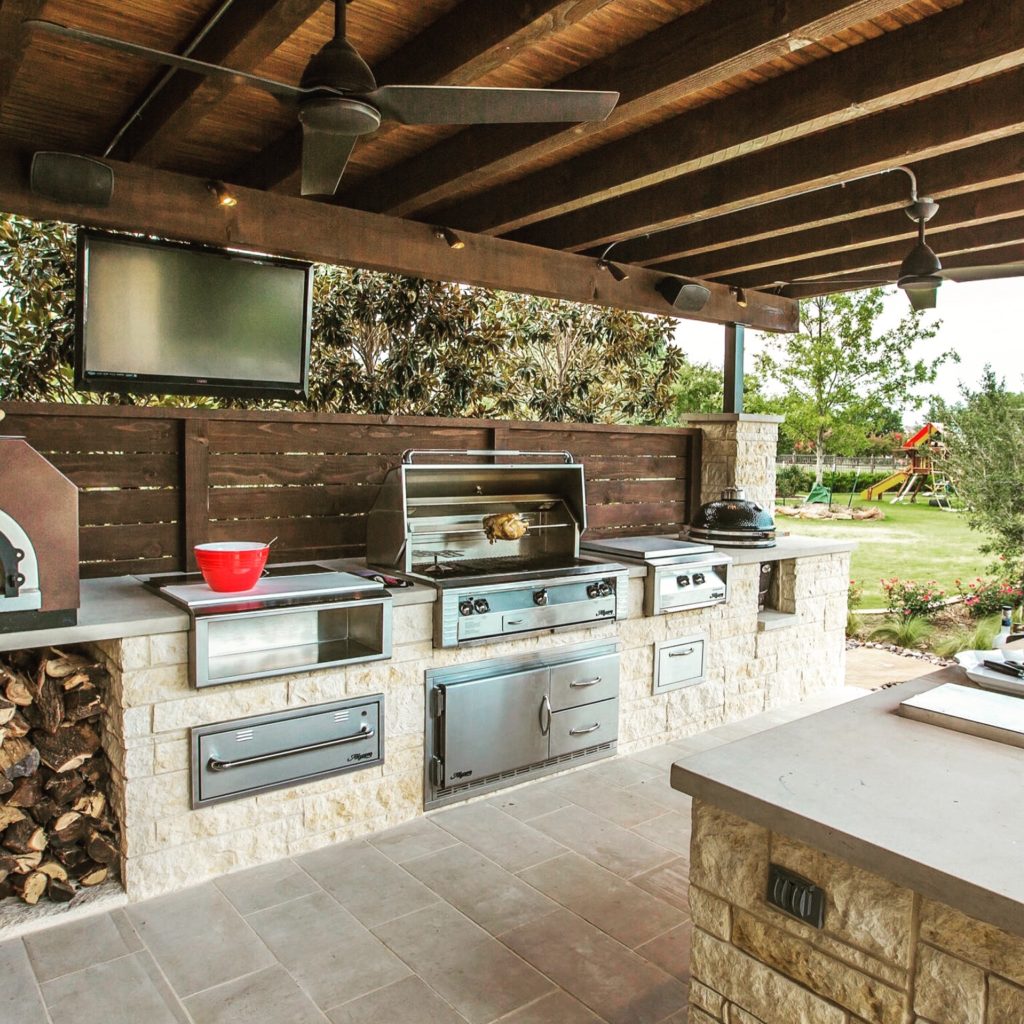 Mouthwatering summer veggies and meats seared over an open flame are the taste of summer, but with your outdoor kitchen, you get to experience the delectable delights of food cooked over an open flame all year long! The versatility of an outdoor kitchen makes it a worthwhile investment for any homeowner and your friends and family will unanimously agree that you've made the right decision to have the Keane team complete your design and installation once they've tasted the savory and satisfying foods that you cook up for them! Everyone will want to kiss the cook!
Firepit w/Built-in Seating: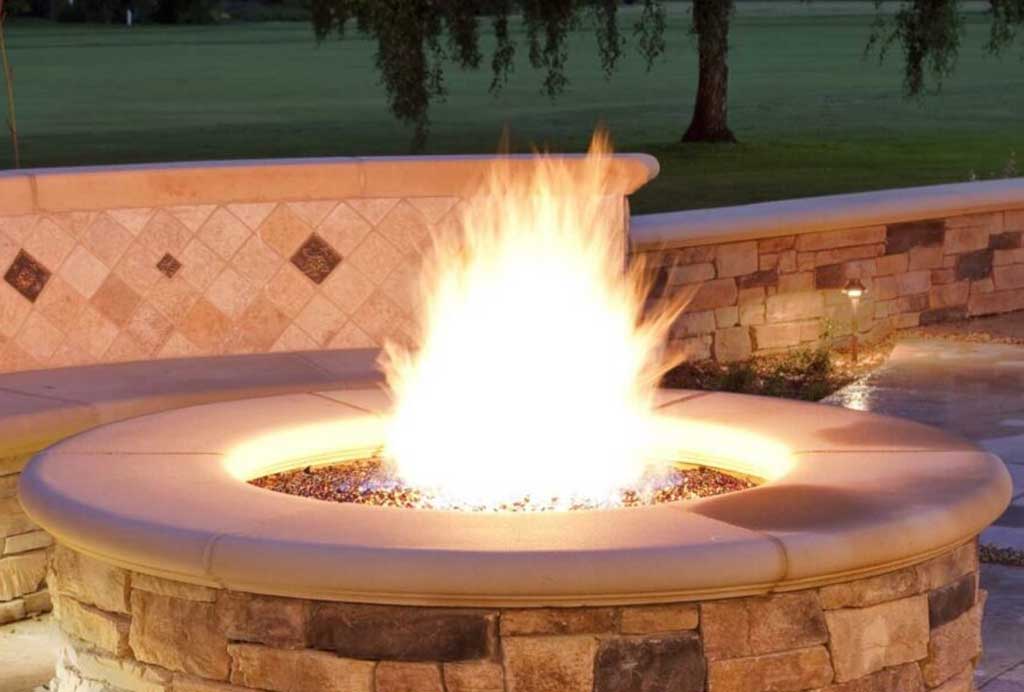 Are you noticing a trend here? There's something to be said and fire for sure! As one of man's first revolutionary discoveries, fire is a presence in our lives that continues to bring people together, provide warmth & sustenance, and illuminates the night for all to bask in its glow.  We've come along way as humans, but one thing that remains the same is that we all really enjoy a good fire and gathering. Since the first discovery of fire by our ancestors to modern-day dinner parties with pals, we still have that part of our ancestral being that enjoys the flicker of the flames. Adding a firepit with built-in seating is an excellent way to spend your evenings and your guests will happily RSVP to any party you plan!
Grill Counters: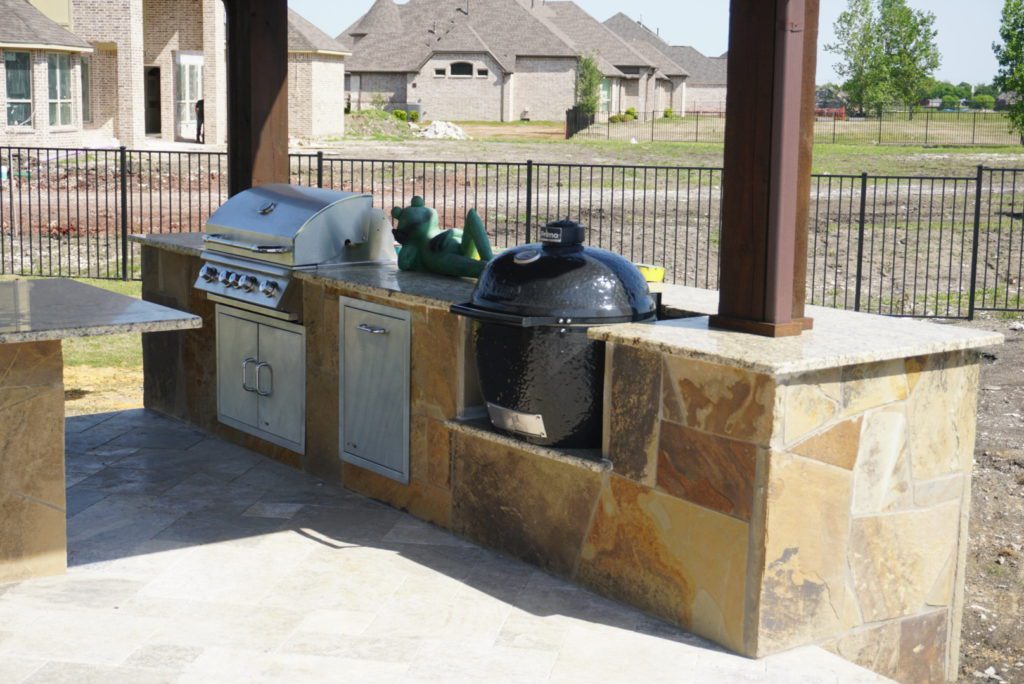 Functionality for food preparation is critical when it comes to perfecting your party's plan for delicious bites and creative cocktails. A grill counter is a perfect accompaniment for any culinary creative looking to spend time mingling with guests and prep/serve food at the same time. No more having to do the uncomfortable shuffle of bowls and trays of food between indoor kitchen and outdoors that takes up time and takes you away from the party. Grill counters are convenient and ideal for spending more time outside this spring and summer.
Seat Walls: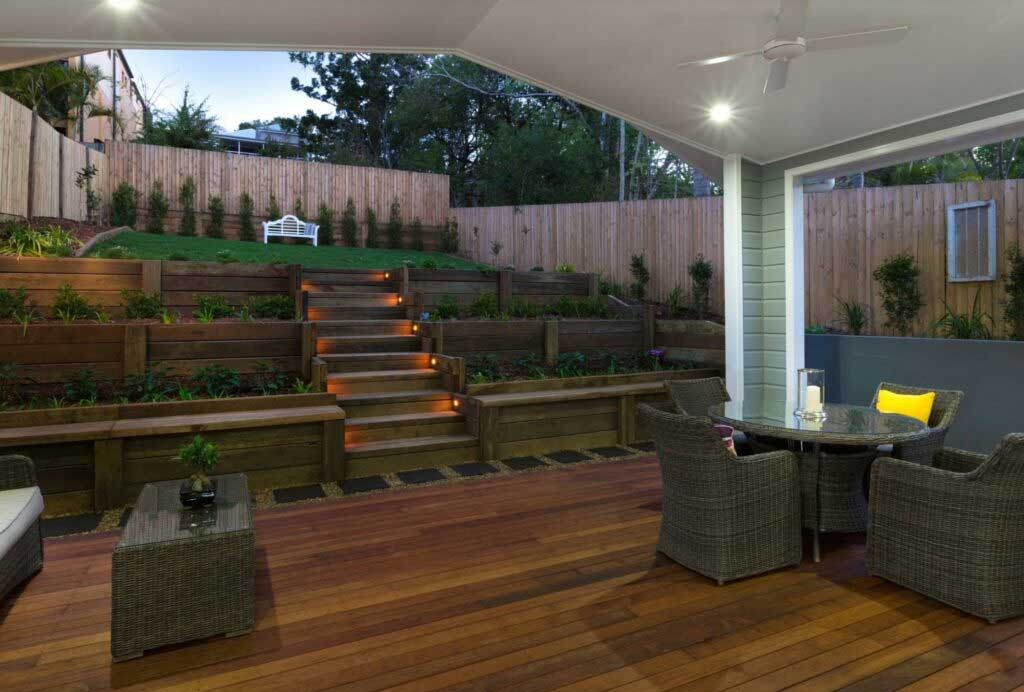 Remember that opening question, "After all, who wants to just stand around in someone's backyard for a few hours?" well, this hardscape takes care of that problem for good! Seat walls are one of the most functional hardscape features you'll want to add to your landscape this spring! You don't have to pull out the folding fabric chairs that may or may not have made it through tough storage conditions, you won't have to haul valuable indoor dining table chairs outside in hopes that you have enough seating, and you won't have to worry that others aren't so comfortable while they are supposed to be enjoying the party! Some seat walls can even be a bit more creative and help double up as storage for cushions, or other items you'd want to stow away between seasons like pool toys, or backyard games.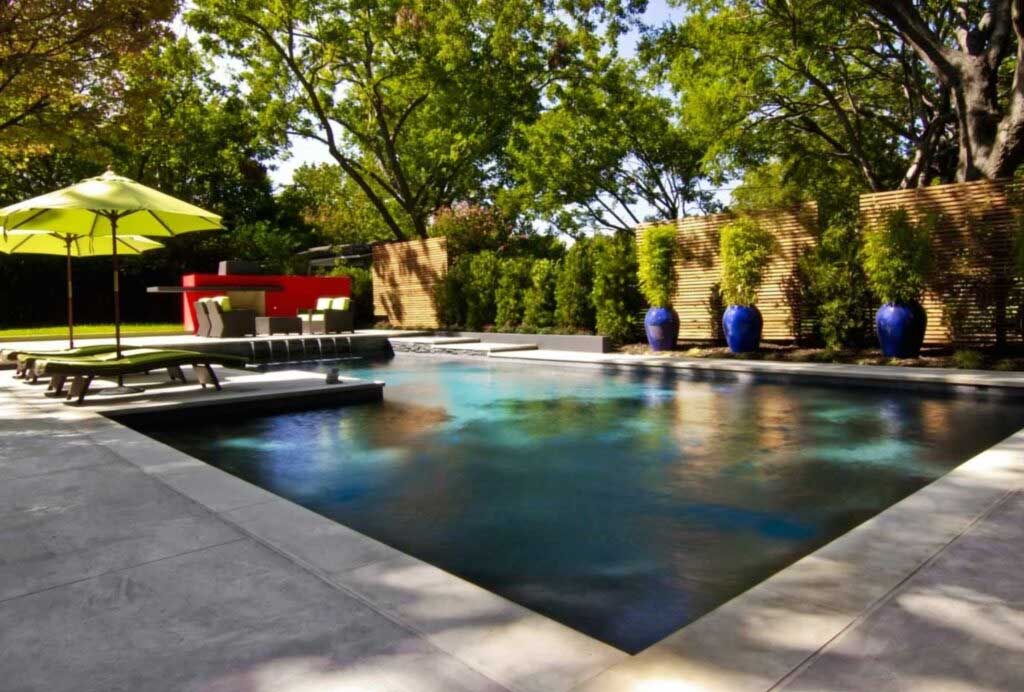 When it comes to Dallas landscape design & Dallas Landscape Installation, the Keane team is the top choice for quality work and craftsmanship unparalleled to the competition. If you already have some existing hardscapes that could simply use a little TLC to get them back up to par, you may want to consider contacting your Dallas power wash experts, adding some seasonal color into your landscape, fresh mulch, and of course, don't forget to schedule your Dallas pool service. We've been serving homeowners with Dallas pool repair service since 1980 and we've got the experience and expertise you need to get your pool in shape for warmer weather.  A touch of new tile and coping can go a long way when it comes to making your outdoor spaces more inviting. A great way to keep the party going past the sunset is by utilizing our Dallas landscape lighting services to add a little more nighttime visibility. Give the team a call today to get your FREE QUOTE!