Spring has to be one of the most favorite seasons out there, it marks the beginning of summer with blooming flowers, green tea, and perfect weather and therefore it is the best season to give your house that ideal makeover. Spring is the best season to spend the most time in your yard and in front of outdoor fireplaces. Hence, Dallas Landscape Construction has come up with amazing services that will help you execute your innovative and brilliant ideas properly while here are some easy tricks that will help you create the perfect spring ambiance in your space-
Make the Most of Your Lawn-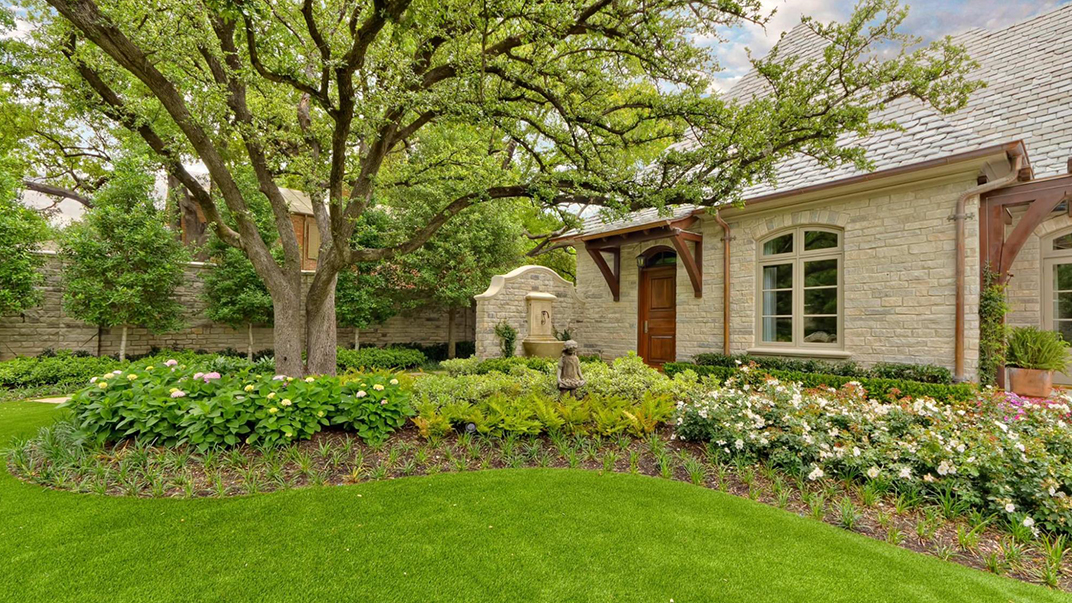 The size of your lawn does not matter when it comes to using it wisely; there is so much you can do in that open space like digging a beautiful pond and putting stones around it, planting colorful plants and flowers as well as growing some vegetables. Dallas Lawn Service has been working very efficiently to meet your expectations of designing your lawn or garden area, and our Dallas Sprinkler Installation will help you in watering your plants without wasting a lot of water. To give your garden a little more of an elegant look try adding an arbor to the entryway, Dallas Arbor Installation will assist you with the right size and design. Another way to optimize the use of your lawn is by adding some fencing to create the feel of private space and to protect the lawn you have put so much effort into making beautiful. Make sure to add a fence all around the perimeter of your property and call our Dallas Fence Installation experts as they can be the best source for lawn maintenance.
Add a Barbeque-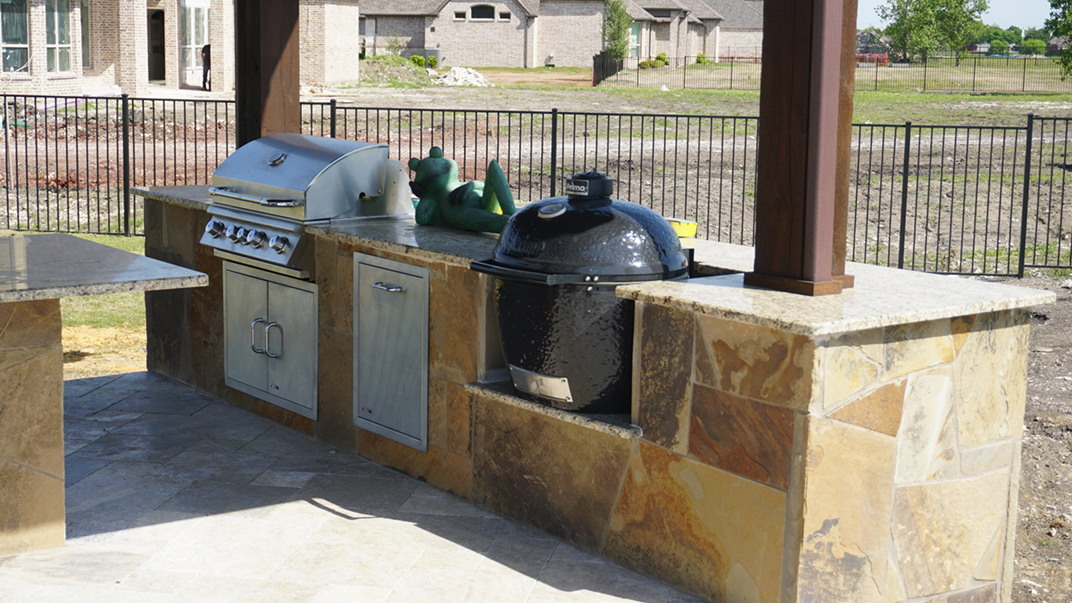 Weekend plans sound perfect with barbeque and a few family members and friends. Plan on adding an outdoor kitchen to your yard or patio to enjoy several spring weekends full of fun and yummy weekend meals with your favorite people. An outdoor kitchen is great to have in use all year round! Built in grill, storage, sink, and even a wine refrigerator will make perfect outdoor kitchen additions. Cookouts will never be the same and you'll likely find any excuse to have a cookout!
Upgrade Your Fireplace-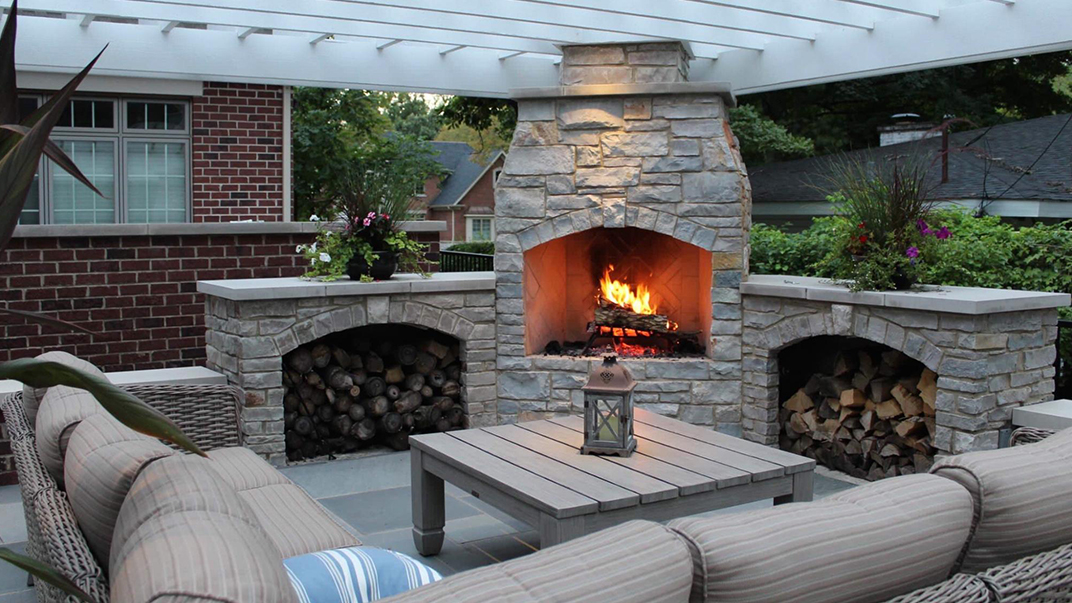 Although the winter has gone it can still be a bit chilly in the night over the spring season and what better than sitting in front of the fireplace reading a book along with sipping some hot tea. To give your fireplace more springy vibe, cover your chimney and fireplace with natural stone, and consider raw wood planks in natural wood colors to make it look a bit rustic and warm.  Masonry Services in Dallas are a perfect way to give your hardscapes a beautiful and defining upgrade to your home. Our Dallas masonry experts specialize in custom masonry work in Dallas and have provided these services to DFW home and business owners since 1980.
Custom Arbors & Landscape Installation–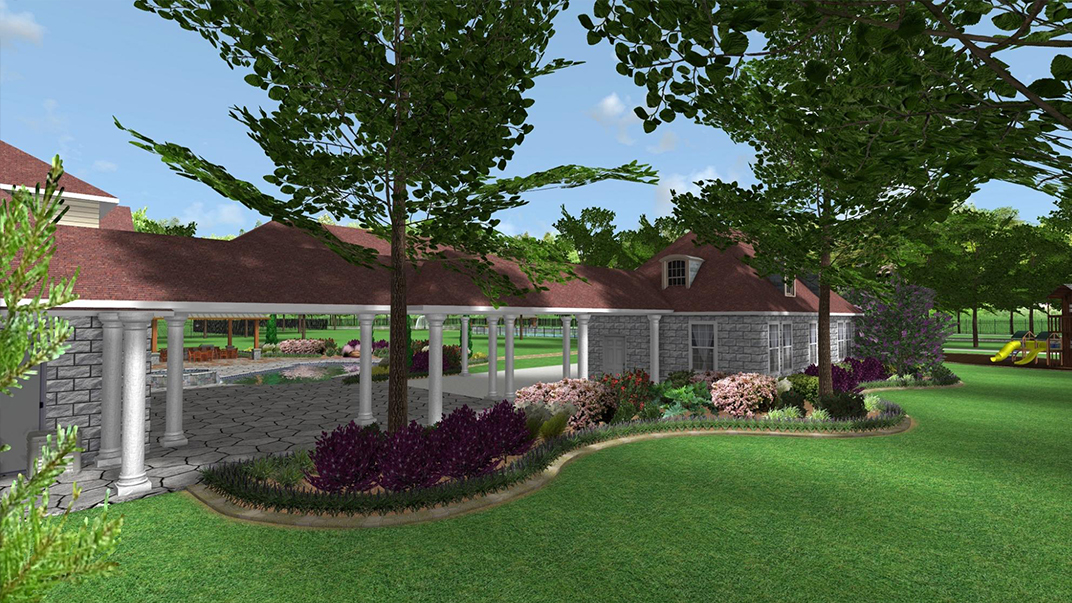 It's hard to deny how beautiful natural stone can look in your home or business's custom arbor construction, patio spaces,  or gardens. This spring make sure to contact your local Dallas Landscape Installation experts to complement your entryways, custom arbor, or other outdoor living spaces. You'll be amazed at how adding natural stones to exterior walls, or hardscapes can give your house that perfect spring revamp.
Make Necessary Repairs-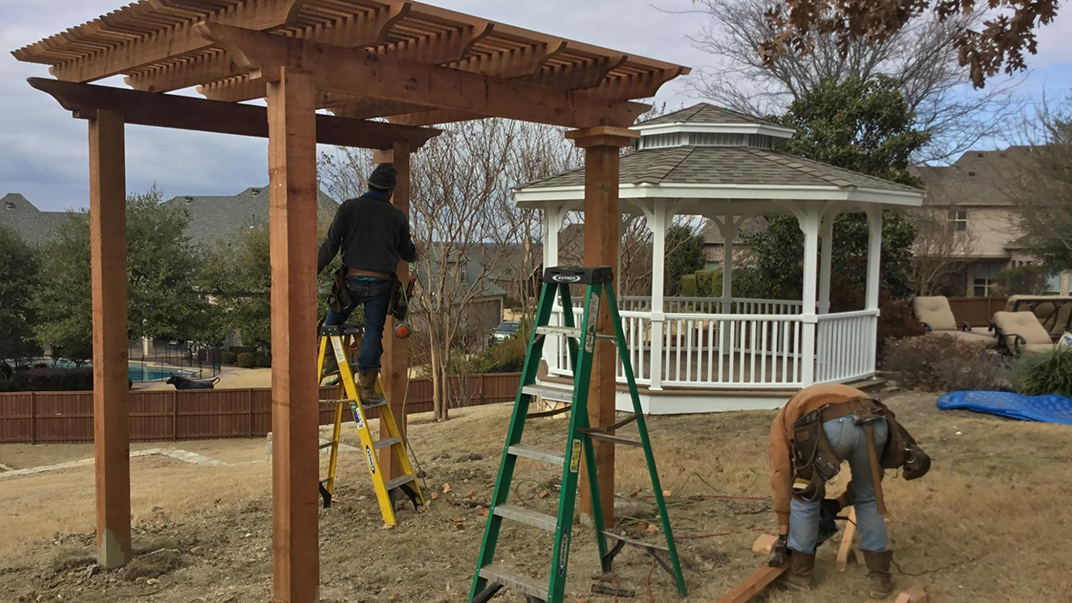 If you are not looking forward to executing major makeover plans this spring, there are still a few things that you can do to freshen up your outdoor spaces and bring in the fresh spring ambiance you're looking to achieve. Take a few moments to examine your existing hardscapes and if you can see that it's time to make some repairs call your local Dallas Arbor Repair services to makes sure necessary improvements are made. You can contact the Keane team all hardscape installation and repair services you might need.
Spring ambiance is only one phone call away! You can trust us to deliver top-notch quality and care as we have been providing the DFW area with landscaping services since 1980 as Dallas #1 family owned and operated business and as the official landscape company of the Dallas Stars. Give the Keane team a call today for your FREE ESTIMATE! (972)-424-4851