Spring keeps taunting us with a few sunny and warm days here and there so we know it's just around the corner! Now is the perfect time to start planning for our little pollinators to occupy some space in our gardens to ensure that flowers, herbs, fruits, and veggies will thrive when the time is right! As temperatures begin to warm up, pollinators will start making their rounds in search of their next meals. For us, that means that we'll need to start making sure our spaces are habitable for these little garden guests. Luckily for us, our Texas climate can support a variety of pollinators all year long. In an earlier blog post we recommended several suggestions for the "Top 5 Winter Plants to Add to Your Landscape", and these plant picks include plants that bloom throughout winter to keep our pollinating pals interested in your outdoor spaces. Working with a Dallas landscape design expert can help you ensure that you've got beautiful blooms even when it's cold outside.
To make your yard inviting enough for pretty pollinators to stick around, consider adding these suggestions for spring-blooming plants.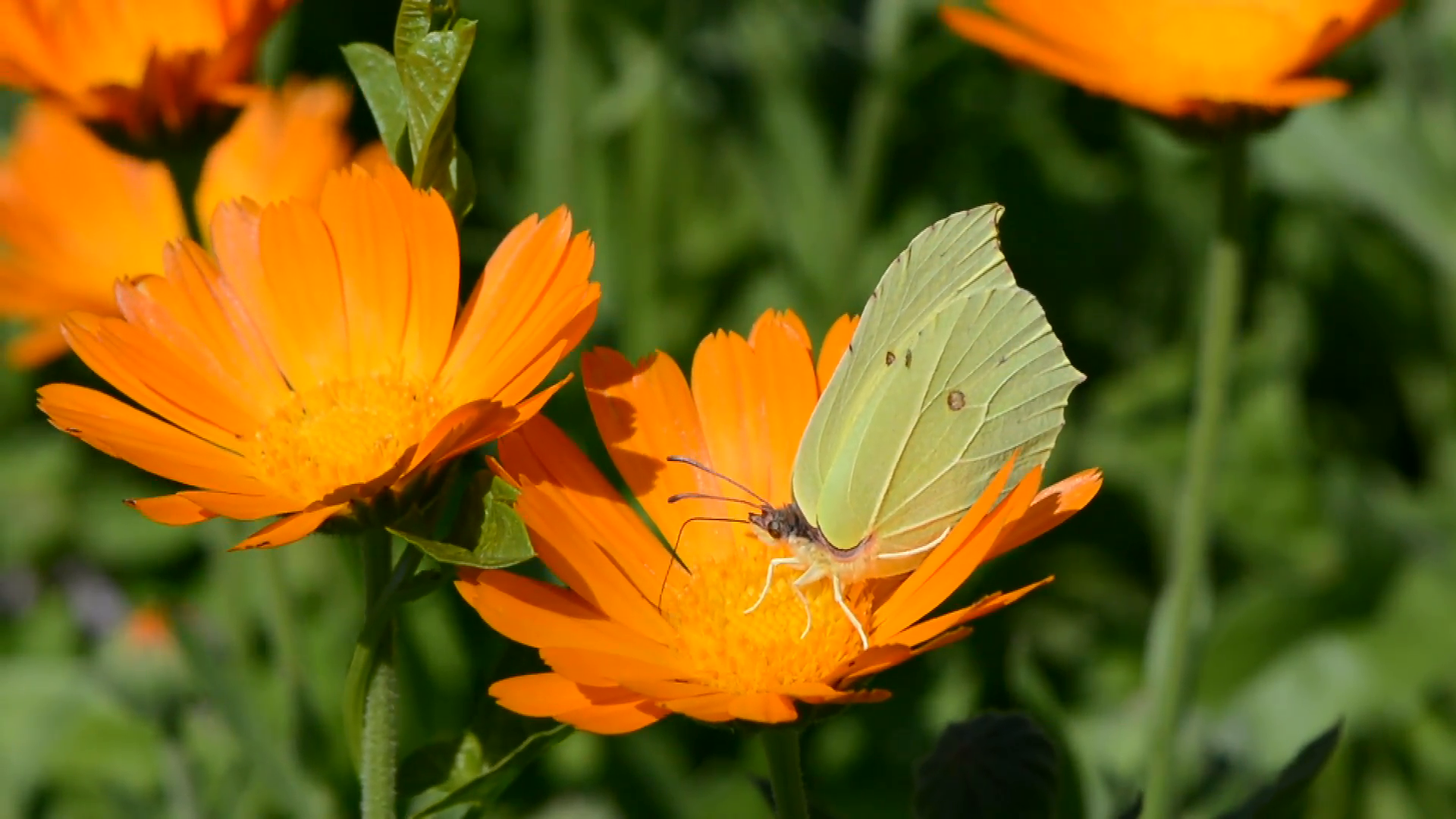 Calendula
Calendula, aka pot marigold, is an underestimated and underused spring blooming annual that looks beautiful throughout Texas's spring and fall seasons. These underused brilliant and bright colored yellow and orange florals are a favorite amongst the bees and butterflies and a deterrent to pesky mosquitoes. A few ways to mix this into your landscape is to add it to small containers, edible gardens, and perennial beds. These underestimated beauties also are edible and are known for having some hidden medicinal properties as they can be boiled and drank as an anti-inflammatory tea, or added to a salad to add a touch of spicy flavor!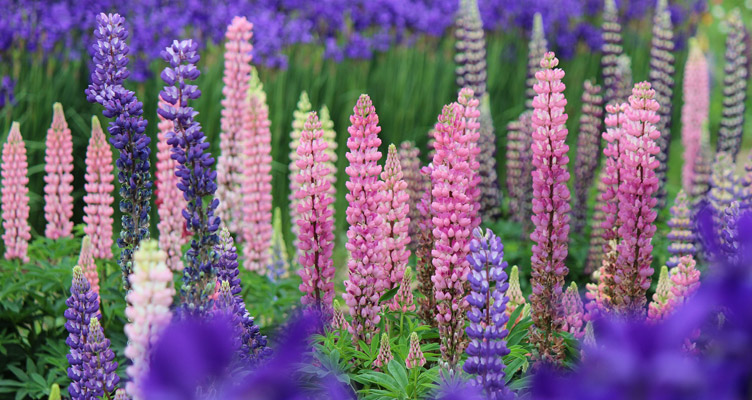 Larkspur
Larkspur flower stalks are a striking and elegant addition to spring garden standing anywhere from 3- to 5-feet tall! Not only is their height striking, but they also come in a variety of colors as well. These long stalks come in bright blues, white, periwinkle, shades of lavender and deeper purples, and various shades of pink! These tall and colorful plants are the perfect lure when it comes to attracting pollinating insects. Because of the strength of their abilities to attract so many pollinators and because of their height, you may want to make sure they are planted toward the back of your landscape. These tall and elegant plants are usually planted at the back of your landscape around fence lines, so it's important to take care of any Dallas fence repair needs and any Dallas fence installation needs before planting to keep from disrupting them in the back after they've started to bloom and attract bees.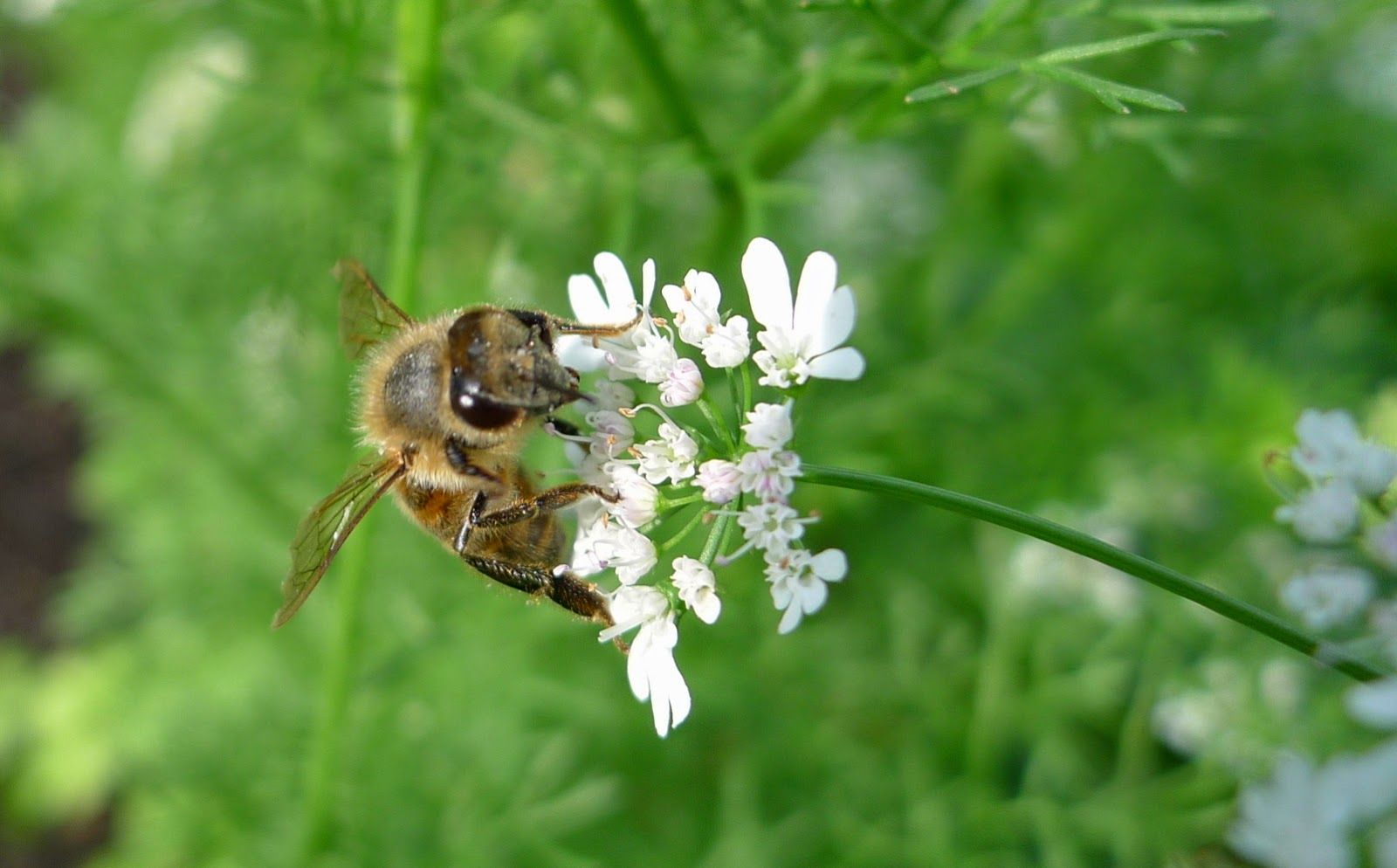 Herbs
Herbs aren't just a tasty enticement for humans to enjoy, but they're also a pollinators dream come true! Consulting your top choice for Dallas landscape design will help you plan out an attractive and tasteful herb garden. Planting some rosemary that's known to bloom in winter and spring months, or basil to attract bees in spring and summer will ensure that our little pollinating pals have a yummy buffet all year long and keep you creating delicious meals from season to season!
Cool-season herbs like fennel and dill are two delicious spring blooming herbs that not only attract bees but also caterpillars of beautiful moths and butterflies. Their textural, and serrated leaves add some visually pleasing variety when planted amongst colorful flower heads that stay buzzing with butterflies and bees. Another popular and surprisingly pretty herb is cilantro! Cilantro is not only a yummy plant with medicinal properties most humans can't resist, but it also blooms with hues ranging from white to pink that the bees can't get enough of as well.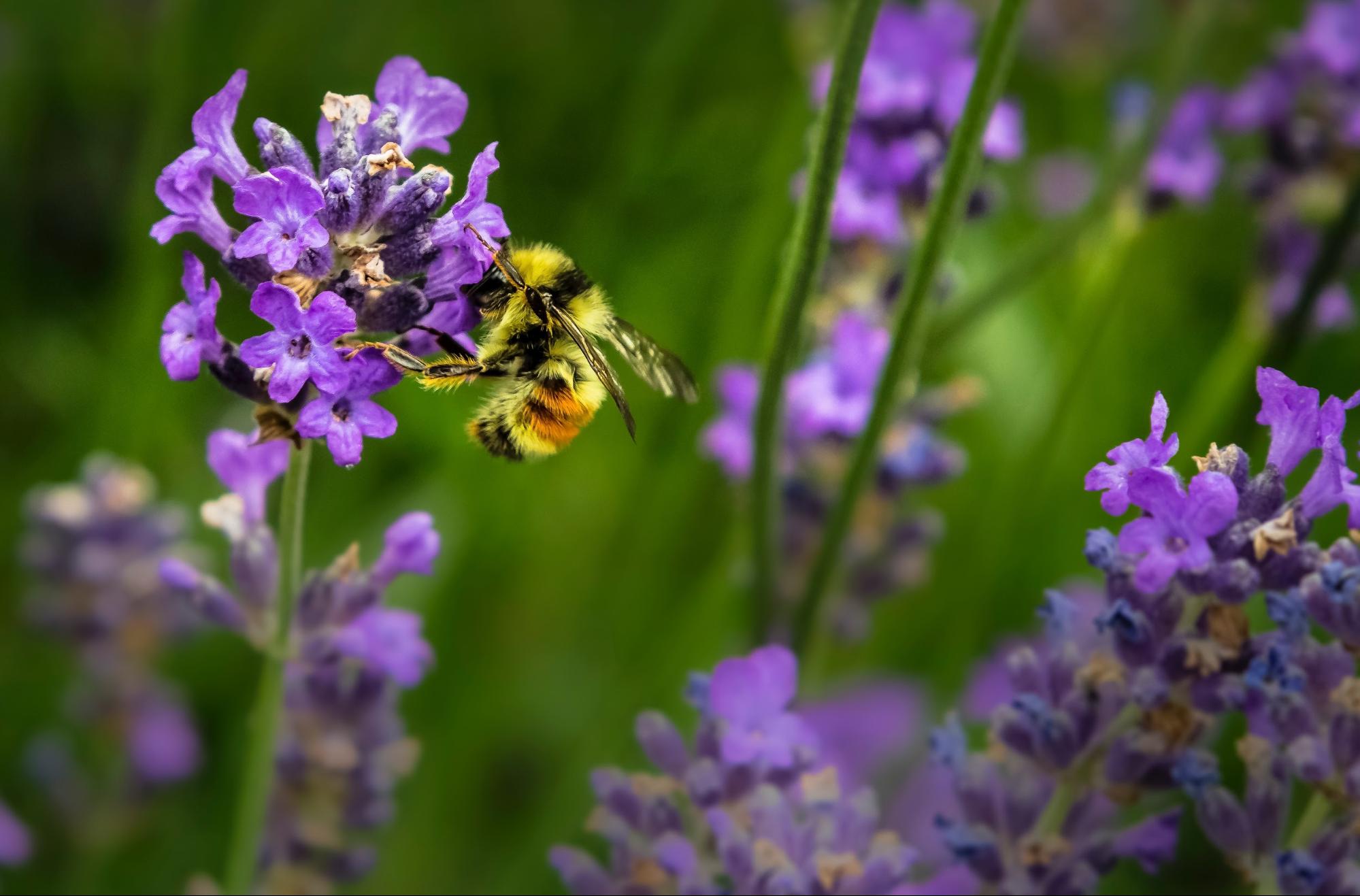 Lavender
In heavier clay soils, lavender can be a bit difficult to grow, but with as many benefits as there are, it's worth it to try! It's important to make sure that your lavender is getting the right amounts of water so make sure to consult the experts for your Dallas sprinkler installation needs. The trick successfully growing lavender is to choose a well-draining site for the plants to grow and to appropriately amend the soil before planting. Bees are drawn to these lovely lavender flowers so planting it in raised beds with drip irrigation or large containers with a mix of loose soil is even better.
Lavender comes in a wide variety so choosing the correct type of lavender is also a key component. For instance, English lavenders don't typically perform well here in this region of Texas and this type can quickly succumb to a nasty case of root rot because of our heavier clay soils that retain too much water. Instead, opt for some of the French lavender varieties such as 'Provence' and 'Grosso.' One of our favorites 'Goodwin Creek'.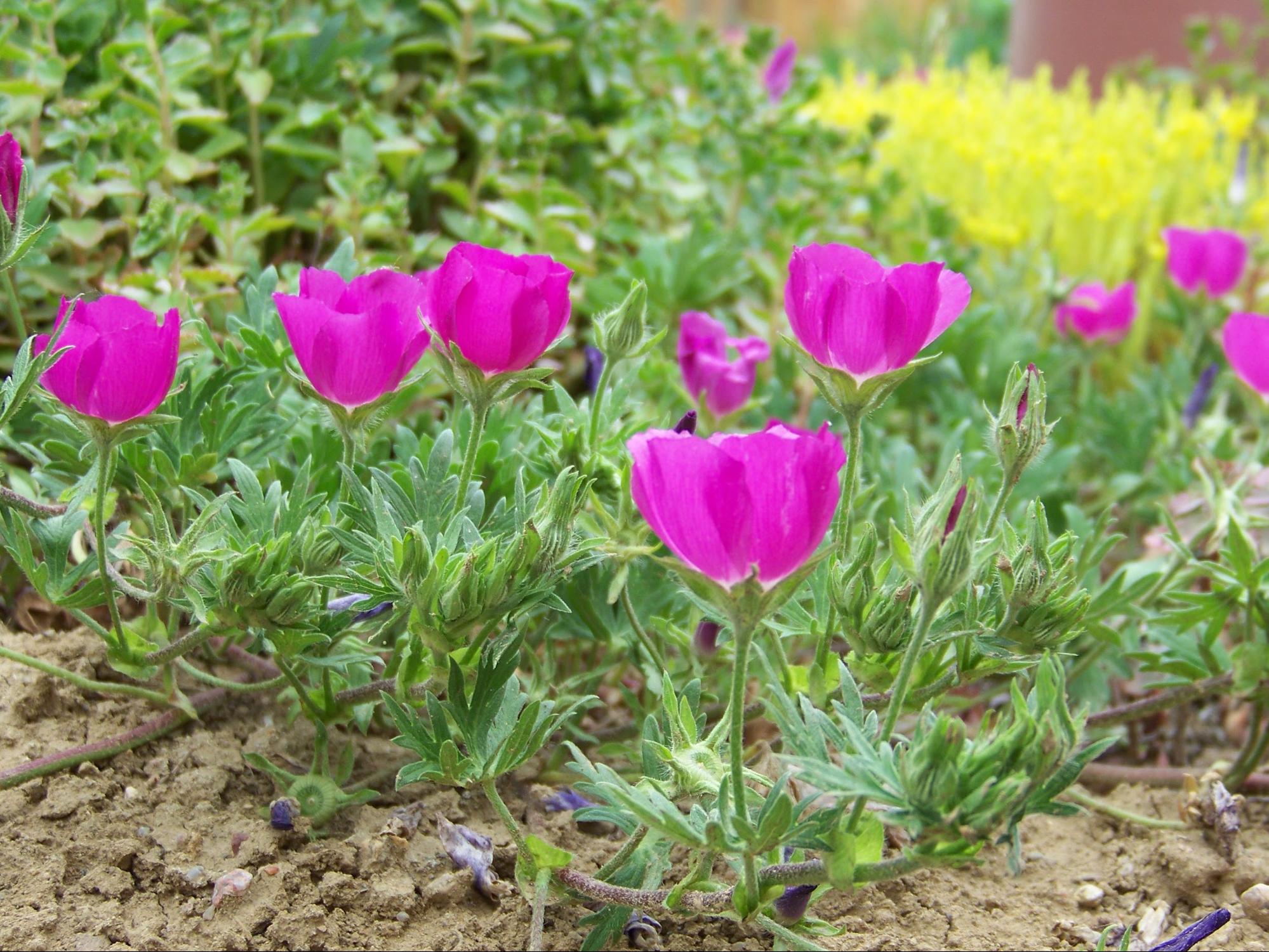 Winecup
Keane landscaping specializes in native plant species and this sprawling groundcover, and Texas wildflower native will have the bees buzzing and you and guests inspired to take a trip to the Texas wine country. We're talking about the Winecup, also known as Callirhoe involucrata. These pollinator magnets reseed themselves and bloom with deep purple, wine-colored flowers throughout March and April. Keep in mind that they can only prolifically reseed themselves in well-drained soil so you may want to contact the professionals for Dallas sprinkler repair or your local Dallas irrigation service before you plant these pretty purple plants. Another bit of advice is to plant them in the front spaces of your perennial border or a place where it can freely trail over a wall. This plant will sprawl!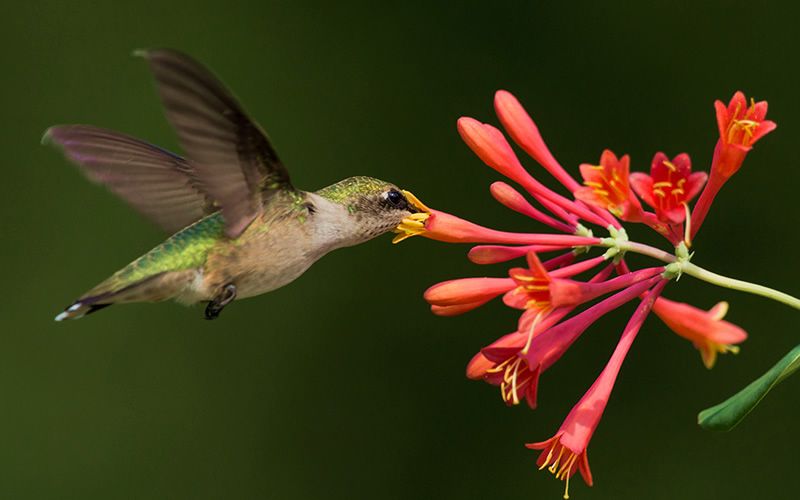 Coral Honeysuckle
Last but not least, and also Pantone's color of the year is coral honeysuckle! This variety of honeysuckle is easier to contain compared with the other honeysuckle varieties. Coral Honeysuckle is also an evergreen vine that blooms with trumpet-shaped, vibrant red-orange blossoms throughout the spring, fall and sometimes winter months.
This beautiful vine can grow quickly and aggressively but remains civilized enough to stay where you want it to grow without overstepping its boundaries making it the perfect plant for arbors and pergolas. Another great bonus about this plant is that it also attracts hummingbirds with its beautiful red berries! You can have an entire ecosystem happily thriving in your outdoor spaces! Before planting this vine variety make sure to have all of your Dallas arbor installation and Dallas arbor repair services completed because it reproduces quickly and might create some difficulty when trying to install new hardscapes or to make repairs to existing structures that it may be climbing.
Pollinators are a necessity for happy and healthy landscaping, and we hope that you'll consider making your landscape a welcoming home for our valued native pollinator pals this spring. If you'd like a little further assistance with selecting and designing your pollinator garden, give the Keane Landscaping team a call today for your FREE ESTIMATE! (972)-424-4851